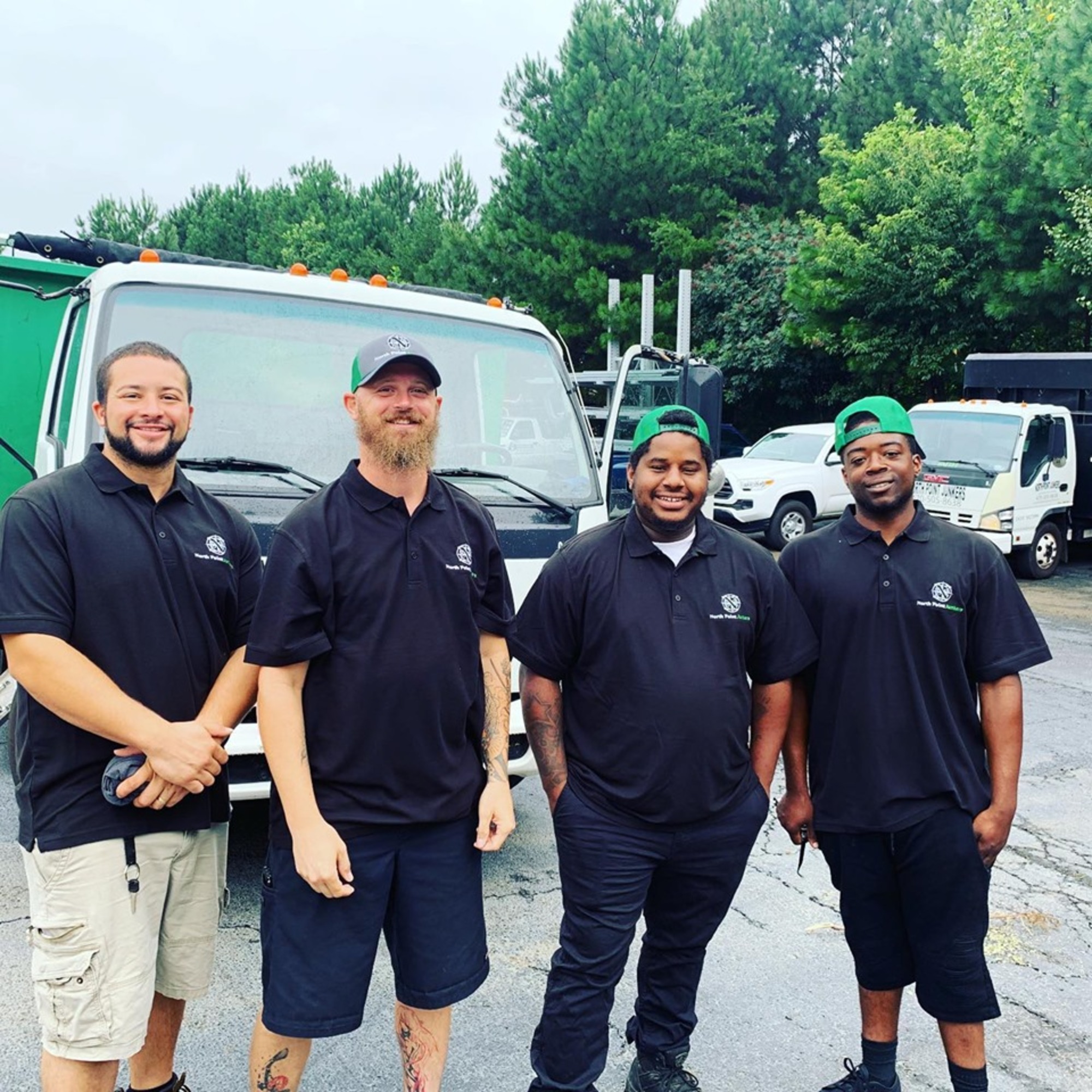 About Us

North Point Junk Removal services was developed by Michael Santana. With a dedication to helping his community, Michael recognized that his home town of Cumming, Ga. was going through rapid growth and development. This gave him a clear idea of how he could help support his community. With just a pick-up truck and some determination, Michael started North Point Junk Removal.

One of the important factors in junk and debris removal is to reduce the amount of garbage collecting at landfills. This is why North Point Junk Removal services have invested in a warehouse space. In this area, unwanted items are sorted. We work to recycle or donate as much as we can and responsibly dispose of the rest. Unwanted furniture, clothing, books, toys and more are given to shelter or relief groups. This helps care for those in need and meet our goal of keeping usable items out of landfills. Our customers know that we help them care for and give back to the community.

Our team of skilled and experienced junk removal specialists are one-of-a-kind and bring their expertise from a variety of backgrounds including mechanics, trucking, heavy equipment operations and general handyman. We consider ourselves master solvers and see junk and debris removal as a logistics and problem-solving venture. It is not just about removing your unwanted items, but it is about helping you clean-out and reclaim your space.

We are a fully licensed, insured and award-winning commercial and residential junk and debris removal company.

North Point Junk Removal has grown from one pick-up truck to a multiple vehicle endeavour. Located in North Atlanta we proudly serve Forsyth County and the surrounding areas. Simply text us a photo of your unwanted items and we will send you a free quote.